Take Control of Your Camera and the Images You Create!

If you have questions or issues about your e-book or the purchasing or downloading process, please see the FAQ Page here, and get in touch with me using the Contact link at the top of the page, or at: doug(at)dojoklo(dot)com
Full Stop Media offers clear, concise, user-friendly instruction guides for Canon and Nikon dSLR cameras. All e-books are offered in PDF and/or EPUB format for instant download, and are also available online at Amazon, Barnes and Noble, Apple iBooks, Sony, and Kobo.
More than 95,000 readers in over 75 countries have taken control of their cameras
with the help of Doug's Full Stop camera guides!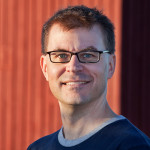 Doug Klostermann is a travel, culture, and humanitarian photographer as well as the author and publisher of Full Stop e-book camera guides including the best-selling Canon 5D Mark IV Experience and Nikon D500 Experience. He has photographed for numerous organizations in the United States and in Latin America, been recognized by the United Nations Development Programme for his humanitarian photography, and been published in magazines, websites, and books including Conde Nast Traveler, Sherman's Travel, South American Explorer, NationalGeographic.org, and Viva Travel Guides. Doug is a member of the North American Nature Photography Association (NANPA), and is a digital photography writer residing in Massachusetts.
Learn more about photography equipment and techniques on his blog Picturing Change at blog.dojoklo.com. His photos can be viewed on his website at www.dojoklo.com.
What Readers are Saying about Doug Klostermann's dSLR User's Guides:
This book, together with the manual that came with your camera, is all you need to start discovering all the potential of this camera.
-Max M.
It's the first guide I've read which has taken me through all the settings in an understandable way. I now feel that I have control over the camera.
-Peter S.
I would recommend this to anyone who wants to get a quick start to using their camera. Manuals are nice, but this eBook highlights the important information and gives a quick easy to understand explanation of most all of the functions and controls.
-Ray M.
This ebook is helping me actually understand the camera at my own pace, and best of all is that the book isn't hard to understand. It's a great book that I carry on my iPad wherever I take my camera.
-IME
I found the (camera's) manual good for understanding how to set things up but not much on the why – this book really focuses on the "why." The guide helped me understand why to use specific settings for specific needs. The Custom Settings sections helps to make firm decisions on how to apply settings by understanding the usage of each in addition to knowing how to set them up. I would like to thank you for saving me time – now I'm confident that my camera is well tuned!
-Benoit A.
This manual is a clearly written, concise and useful explanation of the rationale for the seemingly infinite and often confusing settings options. Used in conjunction with the (camera's) manual I feel a bit more confident in understanding how to at last proceed in getting better photographs.
-WLS
It's clear, concise and gets to the heart of the camera's multiple and often confusing options. Very highly recommended – for experienced user and beginner alike. As previous reviewers have remarked, the official manual is very good on what to do, but not so clear on why. Perhaps Nikon should just hire Doug to write their manuals – it would be so much simpler for all concerned!
-GSA
Brilliant – just what i was looking for! A manual for the D7000 that was exciting, clear to follow, had examples and was used by a professional who gave just the right amount of technical info with explanations of why you use those settings, when to use those settings and so on…all properly explained. Doug's book is a joy to follow, well thought through and well written. Nikon should be employing Doug to write every one of their cameras manuals.
-Robert D.
Camera Guides for Advanced Digital Compact Cameras
I am sometimes asked if I write user guides for compact digital cameras. I do not write books for those types of cameras but rather focus on Canon and Nikon digital SLR (dSLR) cameras, ranging from the enthusiast models to the high-end models, as can be found on this site.
If you are looking for excellent guides for advanced compact digital cameras, such as the Sony DSC-RX100 II, Panasonic Lumix DMC-LX7, Canon PowerShot S110, Nikon Coolpix P520, and many others, I can recommend a series of comprehensive, clearly written and fully illustrated guides by Alexander S. White, a very experienced photographer and writer. His guides are available in printed paperback versions as well digital downloads in PDF, Mobi, and ePub formats. You can learn more about Alexander's guides at his White Knight Press website at http://whiteknightpress.com, which offers guide books for advanced compact digital cameras.

Privacy Policy:
-This site (fullstopbooks.com) does not collect, use, store, or disclose personal data from visitors.
-E-Junkie the digital delivery service used by this site, and PayPal the payment processing service used by this site, both collect and store any name, e-mail, and address information you enter during the payment process, and the item purchased. This information is also made available to me, the author/ publisher (Douglas Klostermann).
-Please see the E-Junkie and PayPal privacy policies for information on how they collect, use, store, or disclose the data they collect.
-Information is collected on my blog Picturing Change (blog.dojoklo.com) by user sign-up / opt-in and user comments only.
I make use of the information provided to me only to contact customers on topics directly related to their e-book purchases, including e-book file download issues, text clarifications and corrections, e-book updates, notifications of new titles, and requests for reviews. I do not sell, share, or make any of this information available to any other person or company, though I reserve the option to do so in the future. You may opt-out of mailings or future data use by contacting me.