Your World 60D
User's guide to the Canon EOS 60D digital SLR camera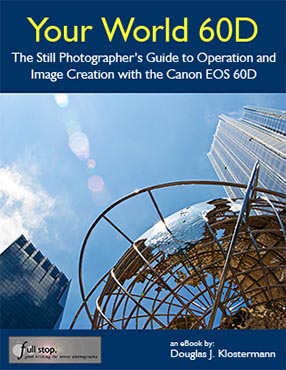 Title: Your World 60D
Author: Douglas Klostermann
Page Count: 84 pages, illustrated
Price: $9.99 (plus 6.25% sales tax for Massachusetts residents)
E-Book Format: PDF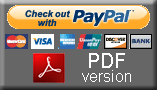 Your World 60D – The Still Photographer's Guide to Operation and Image Creation is an e book user's guide that goes beyond the manual to help you learn the features, settings, and controls of this versatile, powerful, and customizable camera. Most importantly, it explains not only how but also when and why to use the essential and advanced features, settings, and controls in your photography.
Written in the clear, concise, and comprehensive manner of all Full Stop guides, Your World 60D will help you learn to use your EOS 60D quickly and competently, to consistently make the types of images you desire. As one Canon user has said about Full Stop guides:
"I don't know how I could fully take advantage of all the features the camera has to offer without this publication! It's well-organized, easy to understand, and succinct enough to keep your attention while still containing a wealth of information to get the most out of your camera."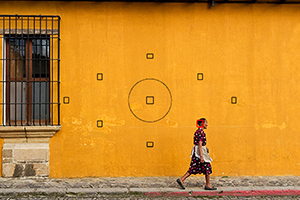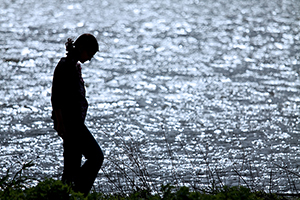 For Intermediate and Enthusiast Photographers: This instant download Canon EOS 60D e book is designed for enthusiast dSLR photographers who wish to take fuller advantage of the capabilities of their camera:
-Go beyond Auto and Program modes and shoot competently in Av, Tv, and M modes.
-Take full control of the versatile autofocus system to capture sharp images.
-Set up your camera with clear explanations and recommended settings for all Menu options and Custom Settings of the 60D.
-Learn how, when, and why to use and customize the various controls, buttons, and features of the 60D.
-Understand the various metering modes, exposure compensation, and exposure lock for correct exposure of every image, even in challenging lighting situations.
For Experienced Photographers coming to the EOS 60D from previous models, this guide explains the new and advanced features and settings in order to quickly get you up and running and taking advantage of these capabilities. Plus it explains the camera controls, the powerful autofocus system, introduces the HD video capabilities, and guides you through all of the 60D Menu and Custom Function items in order to help you best set up and customize the camera and its controls for your specific shooting needs.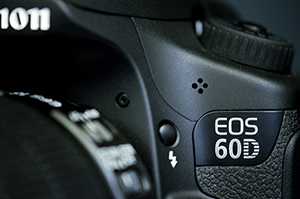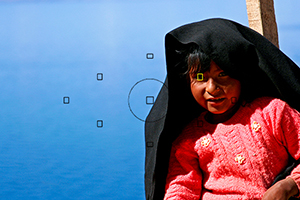 You can preview Your World 60D at the following link. The preview shows the Table of Contents and Introduction, sample 60D Menu Settings pages, Custom Functions pages, and sample text pages from the PDF version:
Preview of Your World 60D – IMPORTANT NOTE to Mozilla Firefox browser users: the current built-in PDF viewer in Firefox does not work well and may cause the PDF preview to appear in a low resolution. Please download and/ or view the PDF preview with Adobe Acrobat Reader to see the proper, full resolution. Click here to preview Your World 60D
Your World 60D not only covers the various settings, functions and controls of the Canon 60D, but also explains when and why to use them for your photography. The guide focuses on still-photography with an introduction to the movie menus, settings, and options to get you up and running with HD video. Sections include:
-Setting Up Your EOS 60D – Explanations of all of the Canon 60D Custom Function settings and Menu options, with recommended settings for practical, everyday use. These settings are a significant part of what makes the 60D such a powerful and versatile camera. Set up and customize the advanced features to work best for the way you photograph.
-Camera Controls – Description of all of the camera's controls, how to customize them for your needs, and when and why to use them.
-Aperture Priority (Av), Shutter Priority (Tv), and Manual (M) Modes – How and when to use them to create dramatic depth of field, freeze or express motion, or take total control over exposure settings.
-Autofocusing Modes and Drive Modes – Taking control of the EOS 60D autofocus system will enable you to successfully capture more still and action images. Learn the AF Modes, how they differ, how and when to use them to capture sharp images of both still and moving subjects.
-Exposure Metering Modes – How they differ, how and when to use them for correct exposures in every situation. Also how to make use of exposure lock.
-Histograms, Exposure Compensation, Bracketing, and White Balance – Understanding and using these features for adjusting to the proper exposure in challenging lighting situations.
-The Image Taking Process – Descriptive tutorials for using the settings and controls you just learned to take still and action photos.
-Composition – Tips, techniques, and explanations, including the creative use of depth of field.
-Photography Accessories – The most useful accessories for day-to-day and travel photography including those specific to the 60D, plus recommended photography books.
-Introduction to Video Settings – Explanations of the menus, settings, and options to get you started shooting movies with the 60D.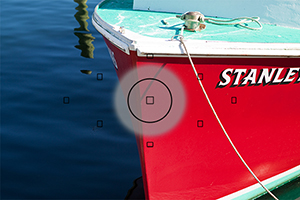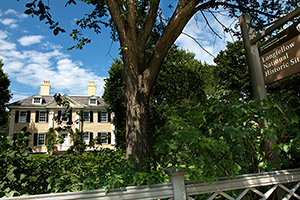 This 84 page digital guide to the Canon 60D is an illustrated e-book that goes beyond the 60D manual to explain how, when, and why to use the features, settings, and controls of the 60D to help you take control of your camera and the images you create.
Title: Your World 60D
Author: Douglas Klostermann
Page Count: 84 pages, illustrated
Price: $9.99 (plus 6.25% sales tax for Massachusetts residents)
E-Book Format: PDF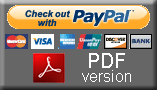 PDF format for reading on your computer or printing on your printer using the latest version of Adobe Reader. Or transferring and reading on some e-readers and most tablet devices. PDF is the most versatile format. Instructions for transferring a PDF to an iPad or e-reader device are on the FAQ Page. (Please note that the PDF security settings may prevent transfer to a Kindle or Playbook. Please contact me for a MOBI or EPUB version if you encounter this issue with your PDF on your e-reader device/ tablet.)
Please contact me to purchase the EPUB format or the MOBI format for Kindle.
What Readers Have Said About Doug's Other Guides, Including Canon 5D Mark III Experience:
Best reference book for Canon 5D Mk III – Well written and easy to understand. This book really helps one to be able to take advantage of all the features of the Canon 5D Mk III. A must have book for anyone new to the camera.
-N.D.
Excellent ebook – This ebook is first-class, and this author knows his stuff about Canon cameras. He cuts to the chase, and gets right to the heart of the important matters. I learned a lot and I learned it very quickly indeed – which I am now putting to good use with my 5D3. Highly recommended.
-S. Walker
Extremely Helpful – This is an extremely helpful guide to the Canon 5D Mk III camera and complements Canon's own guide very well with better descriptions and recommendations for many features, especially for the Auto-focus capabilities, custom menus, navigation of the software, and camera buttons. As a professional changing over from the Nikon D700 and previous Nikon systems, it helped me to understand the features of the camera better, know where to tweak things for my own shooting style and ultimately be able to use the camera more effectively than would have been otherwise possible. My advice is to buy it right away and use it alongside the Canon Manual.
-Barry M.
Will Save You A Month On The Learning Curve – This book clearly and practically walks the reader through every step of setting up and using the 5D3 for the first time. A wonderfully well-organized book, it explains every feature and setting on the camera with recommendations on optimal setup choices and the reasoning behind each recommendation. Well-selected photos taken with the 5D3 make each concept crystal clear with no room for ambiguity or confusion. It is remarkable to me how the author manages not only to explain the complex feature set of the camera in an easy-to-follow manner, but actually teaches the fundamentals of exposure, composition and efficient use of the camera in a totally compelling and effective manner. Whether you are a novice or experienced photographer, this book will impart a huge amount of information quickly and you will save yourself weeks on the learning curve in just a few hours. For a camera as feature-rich as the 5D3, this is a major accomplishment. This is the lowest cost, highest value accessory I could have purchased. Beyond merely teaching me the camera, it reinforced and tied together all the basic concepts of photography and actually made me a better photographer. This book makes you feel smarter and more in control with every page from start to finish. It's the best how-to book I've ever read.
-Robert
Simplifies without technical jargon! – Douglas Klostermann has the unique ability to explain in very readable, easy-to-follow directions how to operate every facet of the Canon 5D Mark III. This is definitely worth purchasing as a companion to the Canon 5D Mark III and the camera's manual.
-Alan
Excellent guide to get started with the 5D MkIII – I was not disappointed, the book was everything I had hoped for and more. This really helps you get started and make the settings right. I refer to it again and again…I highly recommend this book for anyone starting to use the 5D MIII, regardless what camera they had before.
-Sigrun G.
I learned so many things that I really didn't realize that the camera was capable of – The printed manual that came with the Canon 5D Mk III was confusing and more often than not, left me scratching my head. What a pleasure it was to find and read such an intelligent and useful guide to the camera. Although I've had several Canon DSRLs, and am familiar with the menus, I learned so many things that I really didn't realize that the camera was capable of. I would highly recommend the e-book to anyone who has the camera.
-Martin M.
A must have – This is the best camera manual I ever bought – Incredibly clear and simple to understand. Laid out logically, easy to follow. It's more of a field guide that gives you answers at the drop of a dime. Buy this, look at the manual that comes with the camera and you'll see what I mean. Do I love this manual? Yes!
-Chaz
Simple, straight forward book! – I usually buy the Lantern series to "dig in" a little deeper into the intricacies of using my new Canon correctly. This time however, the book wasn't forthcoming. I needed extra coaching, especially on the AF part of the 5D Mark III. I found this book and decided to take a crack at it. The author proceeds methodically and clearly. Every subject is treated in turn, especially explanations on AF! Doug explains absolutely everything, concisely and clearly. I have no hesitation in recommending it.
-Cosmar
Indispensable Resource! – A must-have resource to have close at hand for the Canon 5D Mk III – a complex, feature rich tool. (I) refer to it in the field to be able to get the most out of the opportunity and the scene. There are so many menus and choices it can be sometimes overwhelming or plain confusing. This book is a great tool to have readily available in its electronic form.
-Tbabij
Excelent book best way to learn complicated 5D Mk III functions – This is a great guide and will save you hours of puzzling over the Canon supplied manual. It takes you through the many complicated focusing options (and) discusses all the important options in a well laid out manner, with pictures of menus that you will be using so you can easily fine tune the camera to your needs.
-D. M. Hawkins
Great Manual – This is a must have book if you have the Canon 5D Mark III. I have to tell you, after reading this book, and finally moving the camera's dial to manual, what an exhilarating rush that was! I can now control the picture itself and the way I want it. I am now the brain behind the camera, not just the guy who pushes the shutter button. The book really explains very well all the switches and buttons of this camera with color illustrations. The author also gives you advice as to the best settings for each mode, which I found extremely useful.
-Sahra B
Like a life-line when you really need one – I would highly recommend this ebook to anyone who either buys or is considering buying the Canon 5D Mk III. This ebook has been a genuinely valuable resource for me. Compared to my 40D, this was a really complex camera – the complexity of the features was mind boggling for me at the time, not any more. Doug has a talent for putting things in a clear, easily understood fashion. He goes through each parameter and explains how it works and how the features work together. He gives real world examples and even offers recommendations on how to get started. I think he has done an admirable job of making this tool easy to use and sped up my learning tremendously.
-R. Richards
Clear and easy to follow – I read this book from start to finish and gained as much information as I needed to use my 5D Mk 3 to its potential. Instructions are clear and easy to follow, format takes you through in logical sequence, tips and hints are invaluable. If you have, or are contemplating owning a 5D Mk 3, I feel this book is a must.
-Tony
This is the way to do it – If you've purchased the 5D Mark III, the chances are you already have some familiarity with camera concepts and basic functionality. Either that, or you have way too much money to spend and a propensity to jump into the deep end of the pool! Even so, and in either case, do yourself a favor and get this book. Klostermann does a superb job of first giving you an easily comprehensible view of each function from 500 feet, and then delves down just enough to give you what you need to get going. I like the masterful de-mystification of a complicated subject executed in the book, a lot. You will too.
-H. Scanlon
Very clear and precise – It explains all the features of the 5D Mk3 and does this in a very clear and precise way giving a detailed run through of the camera functions and controls as well as the operation and options of the menu system – and it does this without assuming you are an expert photographer to begin with. This is an excellent book to help with getting to grips with the Canon EOS 5D Mark III, whether as a newcomer to the EOS world or upgrading from a previous version.
-Camea
This book is the only guide I need – Well written, detailed enough to answer questions that were not well covered in the manual, and full of helpful suggestions about camera setup and use. I was planning to buy one of the (other) books when they came out, but I don't intend to now. This book is the only guide I need. It is a great value, and very timely.
-Pat L.
Superb Guide to the 5D Mark III – An excellent guide to an excellent camera. Clear and concise. A great tool for budding photographer as well as the seasoned pro. A sure way to get the most out of your camera.
-Mark S.
Great book-outdoes the owners manual & way better read! – This book is a great, easy explanation. You can skip along to any points you want with ease. Written in a much more user friendly manner than Canon's Owners Manual. Canon's manual is an easy invitation to conquer insomnia. This book offers more information with more interest! Highly recommended.
-H. Putter
A very useful tool to understanding your new 5D Mark III – Easy to read. Easy to follow. Most important, unlike the Canon manual, when the author goes through the features of the camera he suggests settings choices with good explanations for his choices. He also does a very nice job explaining the complicated focus system for this new camera. Lots of substance to this ebook.
-Elston H.